RUNNING ON WAVES
Length: 64.00m - 18 cabins
Shipyard: Stocznia Gdansk S.a.
Built year: 2011
Refit year: 2019
from
105 000 € / week
to
105 000 € / week
from
113,873$ / week
to
113,873$ / week
Description
Sailing yacht RUNNING ON WAVES possesses impetuous contour, full sailing equipment and high-performance engine. It is a real cruise sailing ship of high ocean-going class +100 A5, modern and environmentally compatible. The ship's draft is not larger than one of a middle-size yacht.

A true sailing ship of the 21st century, she combines forms of a classic clipper with modern rhythms of design engineering.
Significant dimensions of the ship (length 64 meters and width 9 meters) accommodate up to 42 passengers in 18 cabins allowing both moments of solitude and social entertaining.

Besides more generous cabin sizes, every guest here enjoys three times more of the available open teakwood deck space than on ships of similar category. The ship has vast space of shaded areas, creating spacious shade zones on open decks.

A freshwater three-meter deep Jacuzzi-swimming pool is located in the fore of the ship. In the aft of the ship, navigation equipment is behind the command bridge, followed by the massage centre and the lounge zone. A tour of the command bridge can be arranged at guest's request. Then one may enjoy professional massage services in the massage parlour, followed by some downtime in the lounge area.

An observation deck in the fore of the ship is above the bowsprit, creating a feeling of flying over the water!

If you wish to charter RUNNING ON WAVES, please get in touch with your CSO Yachts broker. Alternatively, please send an email to info@csoyachts.com and one of our brokers will be in touch to assist with your enquiry.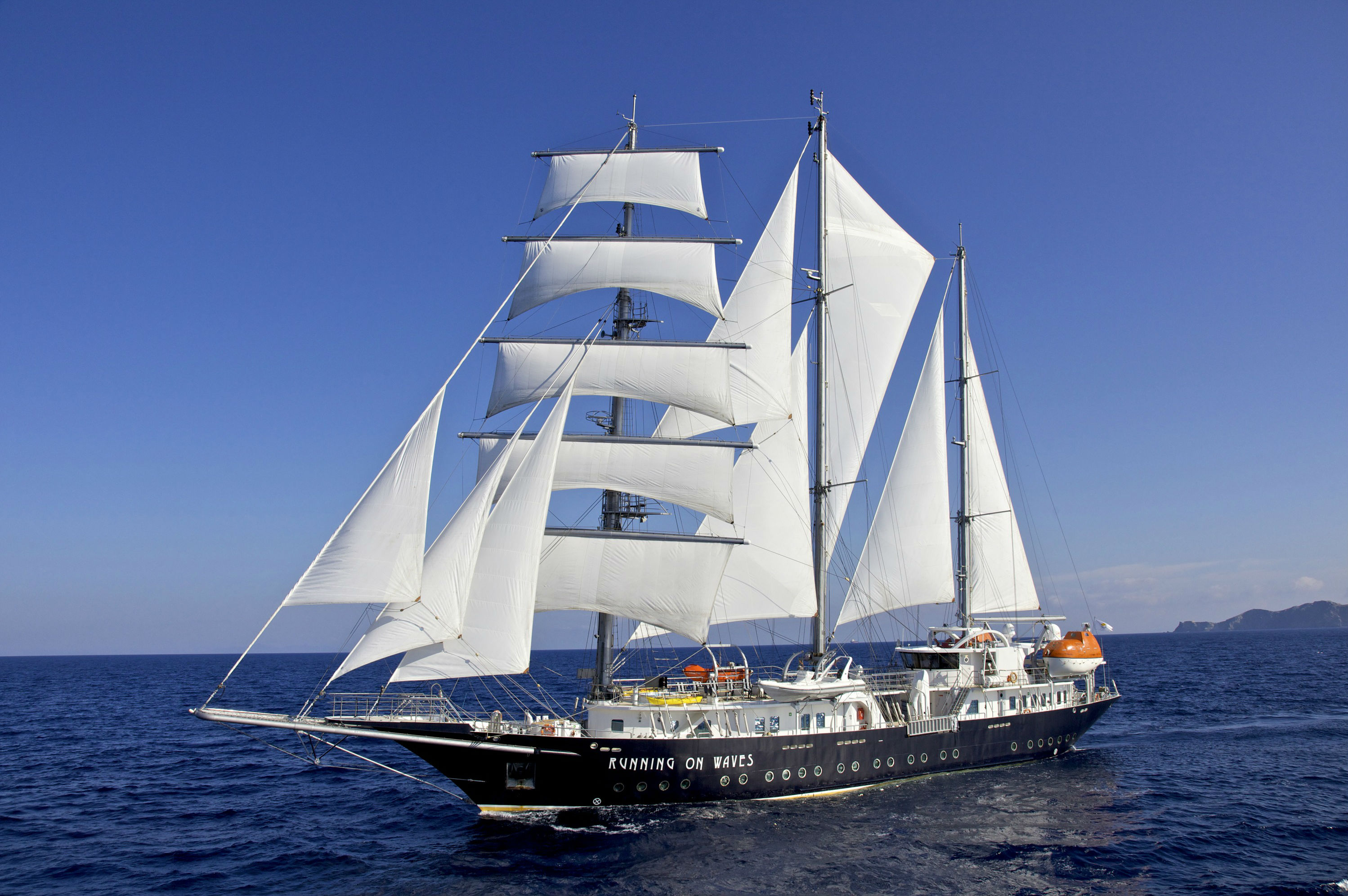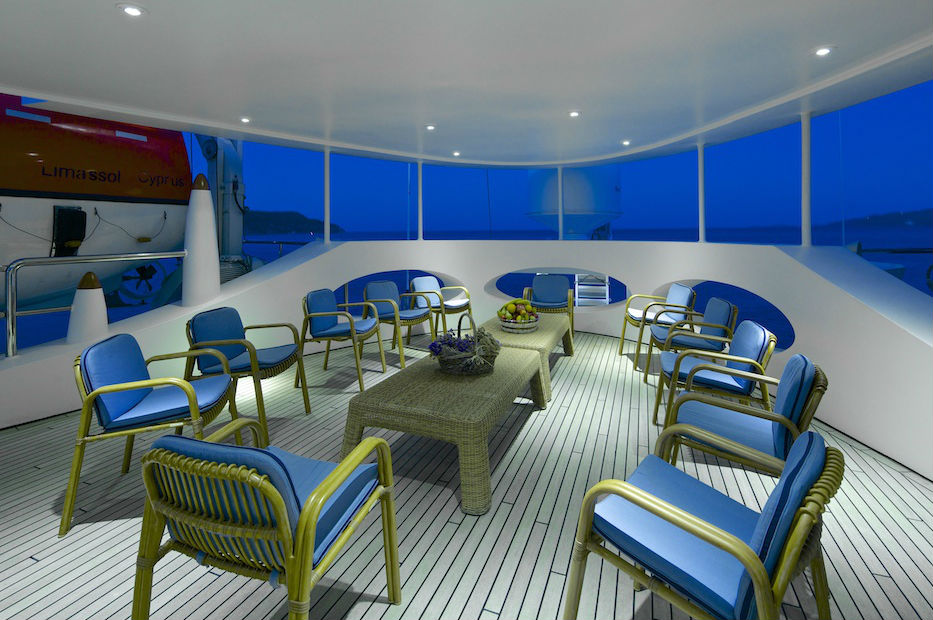 Specifications
Shipyard: Stocznia Gdansk S.a.
Built year: 2011
Renovation year: 2019
Dimensions
Length: 64.00m (209.92ft)
Beam: 9.50m (31.16ft)
Draft: 3.20m (10.50ft)
Propulsion
1 x 650 hp
Volvo Penta D16 MH
Cruising Speed: 8 knots
Maximum Speed: 10 knots
Accommodation
Number of Guests: 42
Number of cabins: 18
Double cabins: 9
Twin bed cabins: 9
Stabilisers underway: yes
Stabilisers at anchor: yes
Jacuzzi: yes
Gym/sport equipment: no
Number of crew: 21
Fuel consumption: 90 l/h
Building materials: Steel
Contact us
Are you interested in this Yacht? Our team is at your disposal to answer all your questions!
You may also be interested in