Buying a luxury yacht – the ultimate experience
Buying a yacht for sale  is an achievement, a promise of memorable moments like no other. Crossing clear waters, surrounded by exceptional landscapes aboard an infinitely dazzling ship, savouring the elegant care of attentive on-board staff, it's a way of life and getting away from it all that stands for excellence. CSO Yachts, a universally renowned specialist in the rental, management and purchase of luxury yachts for sale, does everything possible to ensure that this adventure is fully successful.
Identifying a yacht for sale may seem attainable for anyone, but knowing which luxury yacht for sale is made for you requires the experience and sound advice of a broker who truly listens to you. We help you make the best choice in the purchase of your yacht and decide between the pearls available to you, such as the immaculate Eclipse designed by Terence Disdale, the ultramodern Barracuda sailboat and the highly luxurious Lady Hayat.
Discover our selection of exceptional yachts for sale and purchasing services by contacting our brokers.

Buy the yacht for sale of your dreams
CSO Yachts is a global player in the brokerage of luxury yachts, superyachts and megayatchs. Wherever you are and whatever destinations you dream of, we are at your side to ensure that your project is the ultimate success.
Purchasing a luxury yacht for sale opens the door to an exceptional experience, to the art of elegantly integrating the sea into your life. Through it, you have the promise of exploring unforgettable landscapes from an absolutely unique point of view. You hold the freedom to savour the clear waters of the most beautiful areas in the world.
When it comes to yachts for sale, selling and buying is an important step, and this is where it is imperative that you make use of the sound experience of seasoned brokers. You will love your yacht above all else if it is perfectly in line with your expectations and your requirements, however high these may be. Our team assists you in finding the luxury yacht for sale that reflects your dream.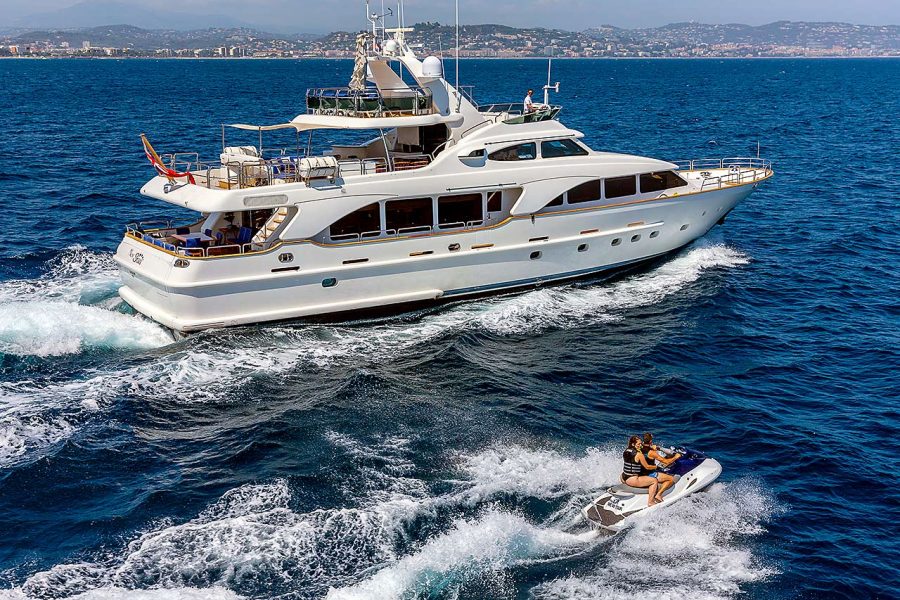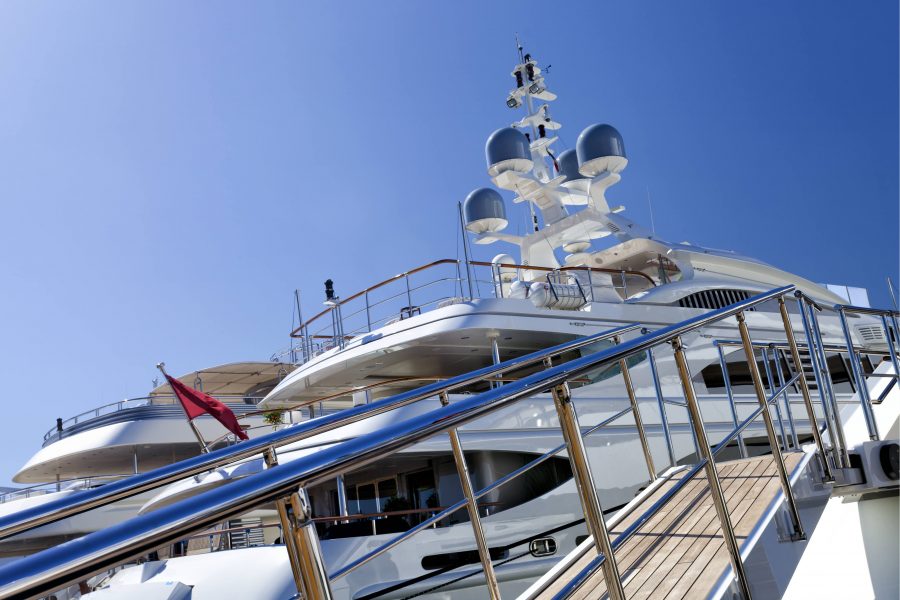 CSO Yachts offers a service that goes far beyond finding a luxury yacht for sale
Buying a luxury yacht is a big decision; there are steps and formalities you need to follow. We guide you through these key steps.
We make a hand-picked selection of yachts for sale, making sure that we not only offer you freedom of choice, but also the items and equipment that best correspond to the dream you are about to realise. We arrange for you to visit the private yachts for sale that have caught your attention. During the visits, you can  discover the atmosphere of your future private yacht for sale This helps you to project into the real situation. You will therefore have the opportunity to see for yourself the quality of the services offered, the nature of the equipment and the aesthetic design of the luxury yacht for sale. Experiencing all this for yourself is the ideal way of forming a true personal opinion. We advise you to start by renting the yacht, then you can decide if you want to buy the private yacht for sale.
CSO Yachts helps you throughout your project, up to negotiation of the price, finalisation of the deed of sale, and finally the registration of your boat. We will remain by your side to provide you with our services and our assistance long after you have signed to buy your yacht.
What is the average price of a yacht for sale?
Yachts for sale are characterised by their unique identity. Each luxury yacht for sale has been designed and built in an ultra-customised way, according to the wish and the lifestyle of its owner. The price of a private yacht for sale is therefore depending on the size of the vessel, whether it is a sailboat, a catamaran or a motor boat. Many other criteria come into play: its age, whether it is new, or whether or not it has been recently restored, the condition of its engine, the greater or lesser degree of sophistication of its equipment. Finally, the exterior aesthetic quality, the interior design sometimes signed by renowned designers, or even the reputation of a vessel can increase the interest and the value of a luxury yacht for sale.
Our expertise gives us the ability to support you when estimating the price for a yacht for sale.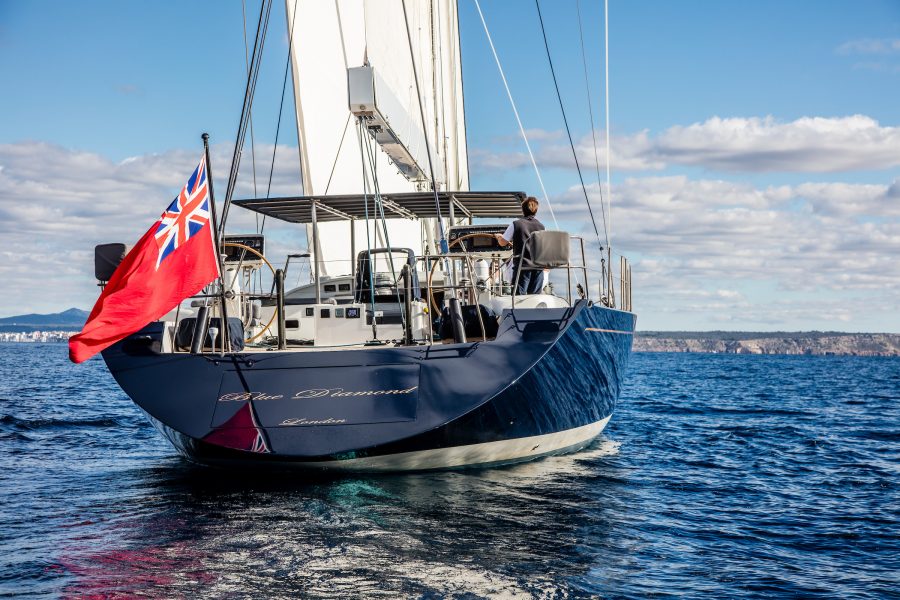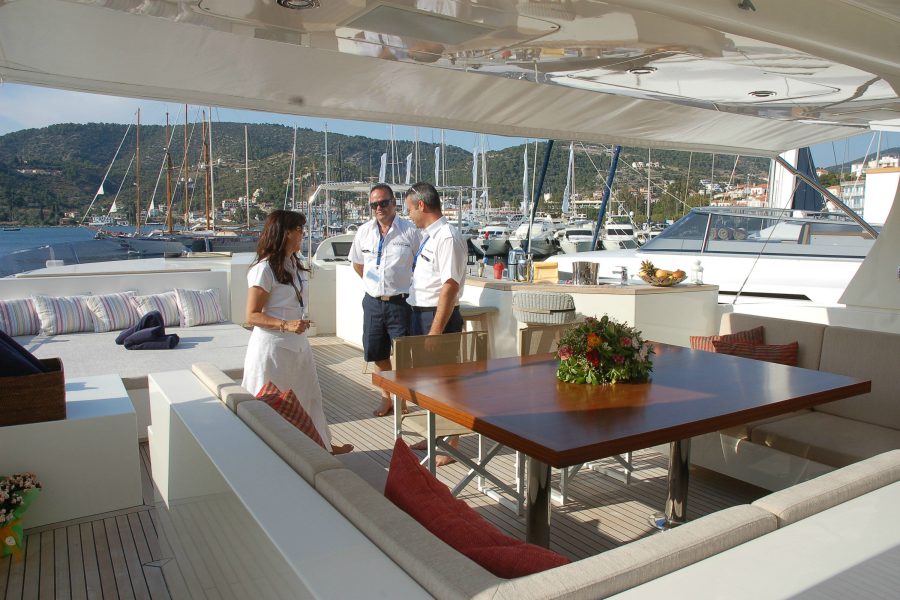 How does one go about buying a luxury yacht?
Buying a yacht is at once a gut feel and the result of careful consideration. Your likes and your way of life influence the configuration of your pleasure craft. The power of the engine, the fittings and the equipment will all depend on what you want to use it for. Depending on whether your wish is to buy a yacht for personal use, for your family or for professional purposes, you may need a master suite or a reception room. Are you looking for a superyacht for sale that can accommodate many passengers, a crew and a substantial hospitality team? Do you want to have a swimming pool, spa, massage room or watersports toys to keep you entertained?
Whether you are looking to buy a yacht or have one built, your broker attaches great importance to your expectations and guides you to find a design that really suits you. He will offer you a selection of over 3,000 luxury yachts for sale in the CSO Yachts database.
Can one entrust the sale of a private yacht to CSO Yachts?
The purchase of a luxury boat can also go hand in hand with the sale of a yacht. The expertise of CSO Yachts and its extensive experience in the yachting market allow us to support you in all the important stages of your project. 
How do I sell a yacht through CSO Yachts?
When you plan to buy a new yacht to embark on a different adventure, or when your lifestyle has changed, our central agency takes care of finding your future buyer. We implement our international network of potential customers, exploiting our vast database. We solicit other international brokerage agencies and provide advertising on specialised sites. Our management department follows up the sale from the first day of your request until the closing of the sale of the yacht. Do you want advice on this? Contact us!