Luxury yachts and heavenly destinations: the ultimate experience with CSO Yachts
A luxury yacht is the ultimate sea or ocean cruising experience. Capable of taking you to the most legendary places in the world, it offers an idyllic, out-of-the-ordinary living environment. CSO Yachts, a major player in the brokerage of the most luxurious yachts, strives to provide you with a top-of-the-range and tailor-made service. You will enjoy absolutely exceptional moments.

The unique identity of luxury yachts
What sets the luxury yacht apart is the exceptional character of the services and the heavenly sense of well-being it offers. With a search for quality, innovation and aesthetics found in every detail, you will have an extraordinary experience, whether you have chosen it for pleasure cruises or to enjoy it your way all year round. Design, technology, navigation power, layout and top-of-the-range interior decoration transform these boats into floating paradises that sail on the waters of the whole planet. The luxury yacht can be an elegant sail boat based in the Mediterranean such as Rosehearty, a catamaran like Hémisphère criss-crossing the South Pacific or a superyacht like Bella Vita from the Benetti shipyard. Spending time on this yacht is an unforgettable adventure, rich in immense comfort, with a swimming pool, a spa, a sauna, luxury suites, and a reception room.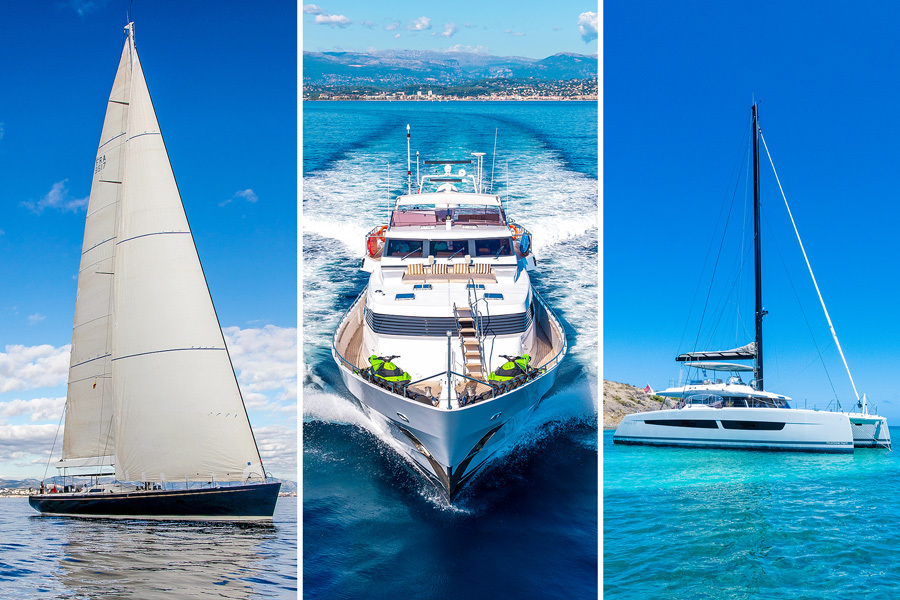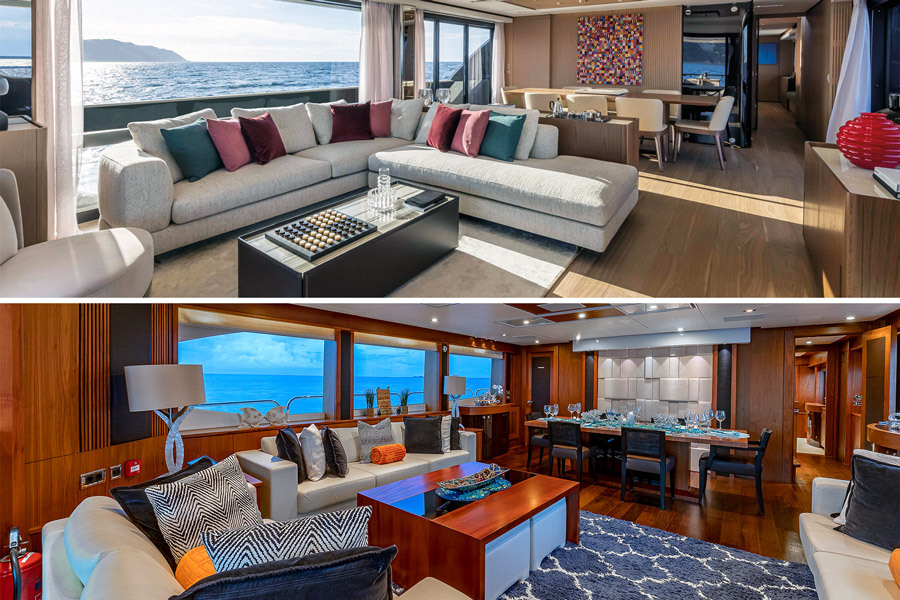 Choose the luxury yacht that is right for you
We assist you in identifying the luxury yacht that corresponds to your level of requirement. Each boat has its own soul, with its own atmosphere and lifestyle. With an in-depth knowledge of the different pleasure craft, their crews and their specificities, our brokers anticipate your expectations with optimal proposals. Taking into consideration your requirements, purchase or rental, private or professional use and desired destinations, they assist you in selecting the most suitable luxury yacht with regard to size, capacity, layout of cabin and deck equipment, interior and exterior design, and of course in engine power. Whether for a once-off rental or for a purchase, you benefit from our expertise from negotiation to the formalities.
With CSO Yachts, the search for perfection is a philosophy
CSO Yachts is a world-renowned player in the brokerage of luxury yachts. With more than 60 years of experience, our team has in-depth knowledge of the decisive elements that make your final choice the best of all: technical characteristics and specificities of the vessels, crews, services and equipment. CSO Yachts offers exceptional pleasure boats for rent or purchase. They all come from prestigious shipyards such as Benetti, Perini Navi, Devonport, Princess, Sunseeker, Royal Huisman Shipyard and Pershing. Our extensive expertise, regarding sales, rental and management of luxury yachts, gives us the ability to offer you precise advice that is perfectly adapted to your expectations. We are also committed to ensuring that your cruise invariably offers you a sensational and unique vacation, by accompanying you upstream in a supremely successful organization, with impeccable recreational logistics.
Contact us to customize your project!
News
Follow the latest CSO Yachts news: Sales, Charter, New Central Agencies, the Team and much more!
Discover the CSO Yachts Charter Catalogue 2023
A condensed yacht selection, a wide selection of destinations and consuls about your charter, the CSO Yachts Charter Catalogue gathers, each year, those elements so you can charter without worries.